One Company. One World. One Source.™
OPW (Liquip) is Leading the Way in the design and manufacture of the industry's most innovative and trusted Piping & Containment Systems and Underground Storage Tank Equipment. Offering the most integrated, environmentally secure underground fuel delivery system in the world, OPW below ground products set the industry standard in performance and consistent reliability to help protect the well-being of people and the environment – today, tomorrow and into the future. That's the nature of OPW.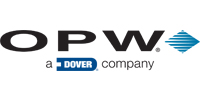 For over 25 years KPS has been leading the development of plastic petrol pipes in the forecourts around the world with safe, reliable and installation friendly products. Today the KPS Petrol Pipe System™ is sold and installed in Europe, the Middle East, Asia, China, South America and Africa.

Our double wall piping is the most popular choice among installers and piping designers thanks to smart and compact solutions that make piping design and installation easier than ever!
Displaying 1 to 10 (of 10 products)